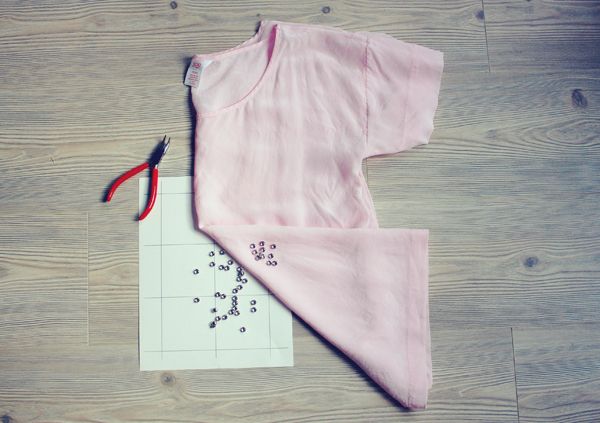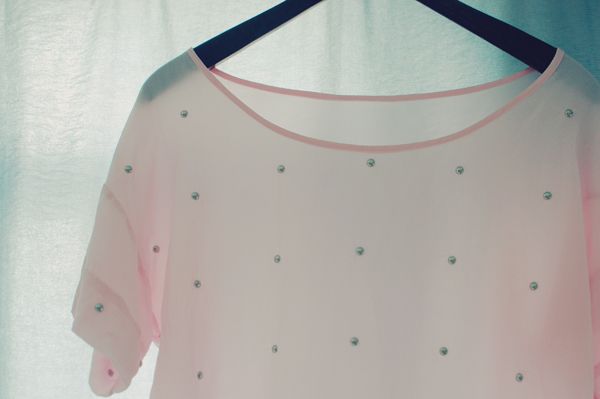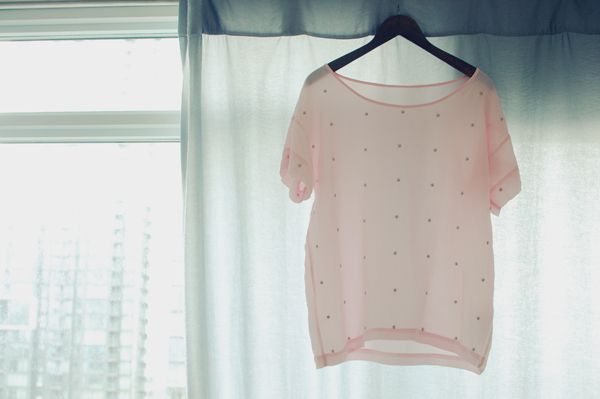 Happy Monday guys! Here's a super easy DIY to brighten your day.
supplies:
a tee
4 prong studs (found at any bead or sewing supply store)
small thin-nosed pliers
placement guideline
1.
Layout where you plan to place your studs. I used the grid pictured in the first photo by placing it underneath the sheer upper layer of my tee and marking off the intersecting points with a pen. If your tee is not sheer, poke small holes in your guideline where you want the studs and mark with a pen through the hole. (as long as you keep your marks small the stud will cover them completely)
2.
Carefully press the prongs on the back of the stud through your tee, then fold prongs down with your pliers. Repeat until the pattern is complete, and you've got a brand new tee!
these studs were so easy to apply I might just have to try them out on a few more items in my closet... ;)
xo denj