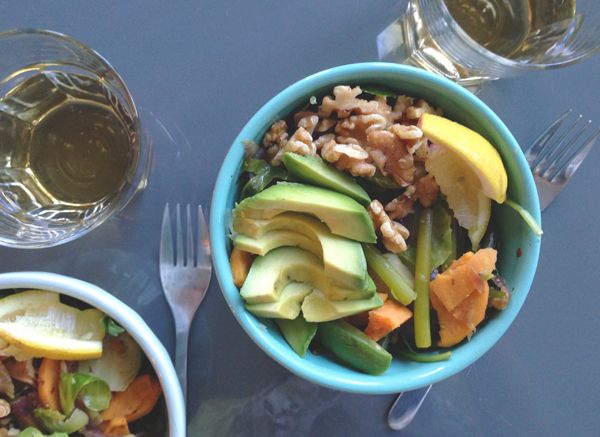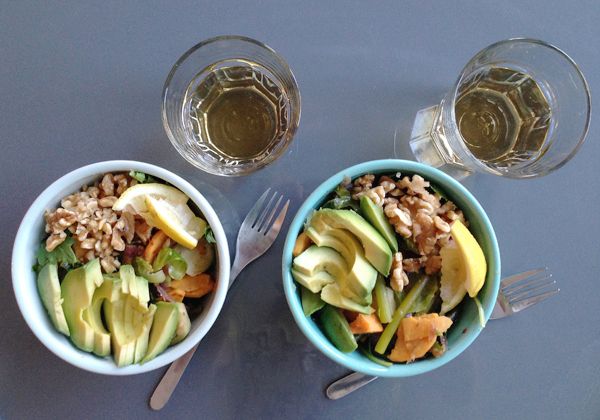 Hmm, it seems like everything I've been eating lately is served in a bowl, if you only count my blog posts that is. Maybe I'm in a recipe rut? But at least it always tastes delicious :) This recipe is a warm salad that combines sauteed and fresh ingredients, and one of my new favourites, brussel sprouts. I know they have a bad reputation, but if you cook them right they are actually super delicious!
a handful of mixed greens
1/2 avocado
1 sweet potato
15ish brussel sprouts
garlic scapes
red onion
walnuts
Chop sweet potato and brussel sprouts thinly and saute with garlic scapes, red onion, and a splash of white wine. Serve warm over mixed greens and top with avocado and walnuts. Drizzle with lemon juice, salt and pepper to taste.